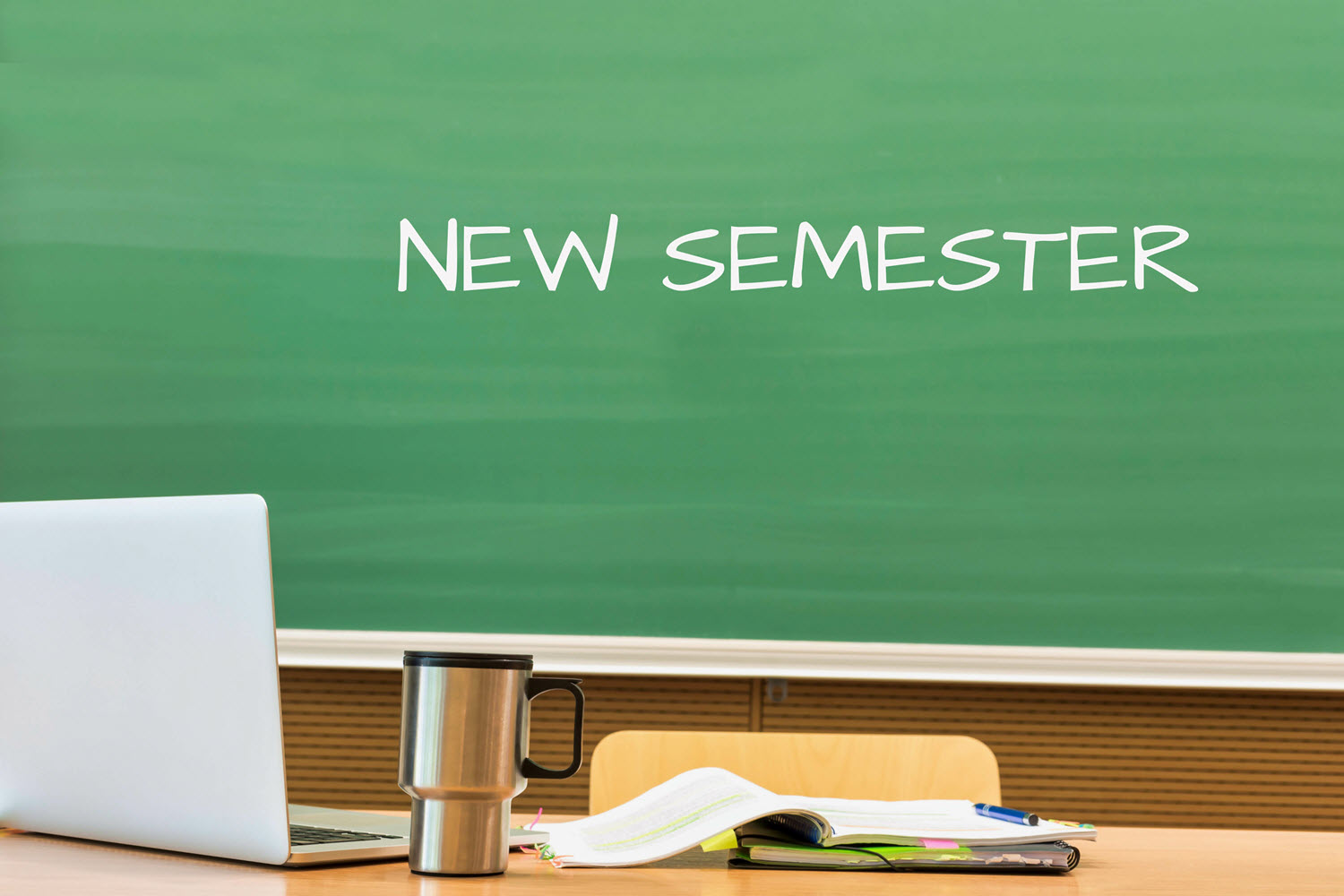 Credit: © moodboard / stock.adobe.com
Dutton Digest, January 2022
January 1st, 2022
Ready, Set, Engage!
The semester has started, and we're all busy with classes, assignments, grading, and deadlines. But don't miss this advice from Sara Rose Cavanagh: "Once you've hit the groove in your semester where everything is running smoothly,… shake things up." Her advice guide, How to Make Your Teaching More Engaging, offers more.
More engagement ideas can be found in the Flexible Instruction Teaching Guide developed by the Dutton Institute learning designers.
If you're concerned that this will take more time than you've got, never fear! In February, Teaching and Learning with Technology (TLT) will be holding sessions on areas of interest to the University community, including a session on Time Management Strategies for the Busy Engaging Instructor. And don't forget Sara Rose Cavanagh's The Spark of Learning: Energizing the College Classroom with the Science of Emotion, which is available as an e-book via the Penn State Libraries.
Teaching Resources
If you offer extra credit opportunities for your students, take some time to evaluate your practice with a critical eye. The article Use Revise and Resubmit Instead of Extra Credit makes an excellent case for motivating students with rewards for persistence instead of awarding points for work that doesn't help improve deficiencies.
Maybe you use group projects to encourage collaboration and mirror "real-world" teamwork. But do you teach how to effectively engage in teamwork? The Chronicle of Higher Ed's Why and How to Teach Teamwork has ideas you can put to use immediately.
It's pretty well known that active participants learn more than passive listeners and that when students can discuss their ideas with their peers, knowledge is shared and misconceptions can be addressed and clarified. To help both of these things occur in your classroom, consider the brief advice in Three Questions to Help Facilitate Effective Classroom Discussions, which is focused on strengthening "students' ability to lead, critically think, and assess their own learning."
Advancing Inclusive Teaching
In an effort to better address inclusivity and accessibility, faculty development at Penn State World Campus will offer revamped versions of several of their courses, which take place online and are free of charge to Penn State faculty, staff, and graduate students. These courses provide valuable, practical information for all instructors (face-to-face and online). Registration is currently open for courses that run this spring! For more information, see the article Online Courses Include Focus on Inclusiveness, Accessibility.
Our own Schreyer Institute for Teaching Excellence offers Strategies for Inclusive Teaching, a resource designed to help instructors evaluate course content and materials, help promote opportunities for success, and to foster inclusivity. For a deeper dive, dig into A Tool to Advance Inclusive Teaching Efforts: The "Who's in Class?" Form. This short journal article cites reported benefits from use of the "Who's in Class" form, a tool (provided for you) developed to increase awareness of "learners' diverse attributes and identities" and the "implementation of inclusive teaching practices."
Tag Cloud
You can quickly search our news articles by topic using our tag cloud. Click on a term to see a list of related articles.