PARTNERING WITH US
We work with instructors from all over the College of EMS to develop customized, engaging educational experiences for students. We ensure that our collaborations reflect instructors' strengths and endeavor to understand their needs in order to help them. We look forward to getting to know you, too.
See what some of our collaborators have to say!
"Working alongside a Dutton learning designer has not only improved my own pedagogy and effectiveness...it has helped to continually...fine-tune our program."
– Erich Scheinke
Teaching Excellence
Throughout the course design and development process, we are dedicated to working with you to create teaching and learning environments that will result in strong retention rates, high levels of student and instructor satisfaction, and achievement of student learning outcomes. We'll support you every step of the way, from drafting a syllabus to creating assessments, and everything in between!
Items we can collaborate on include:
Full or partial online course development
Alignment of objectives and assessments with an eye toward accreditation
Student engagement
Assessment design and innovation
Integration of online components into traditional or hybrid class
Equity and justice-informed resource development
Academic integrity concerns
Simplification of grading
Course management strategies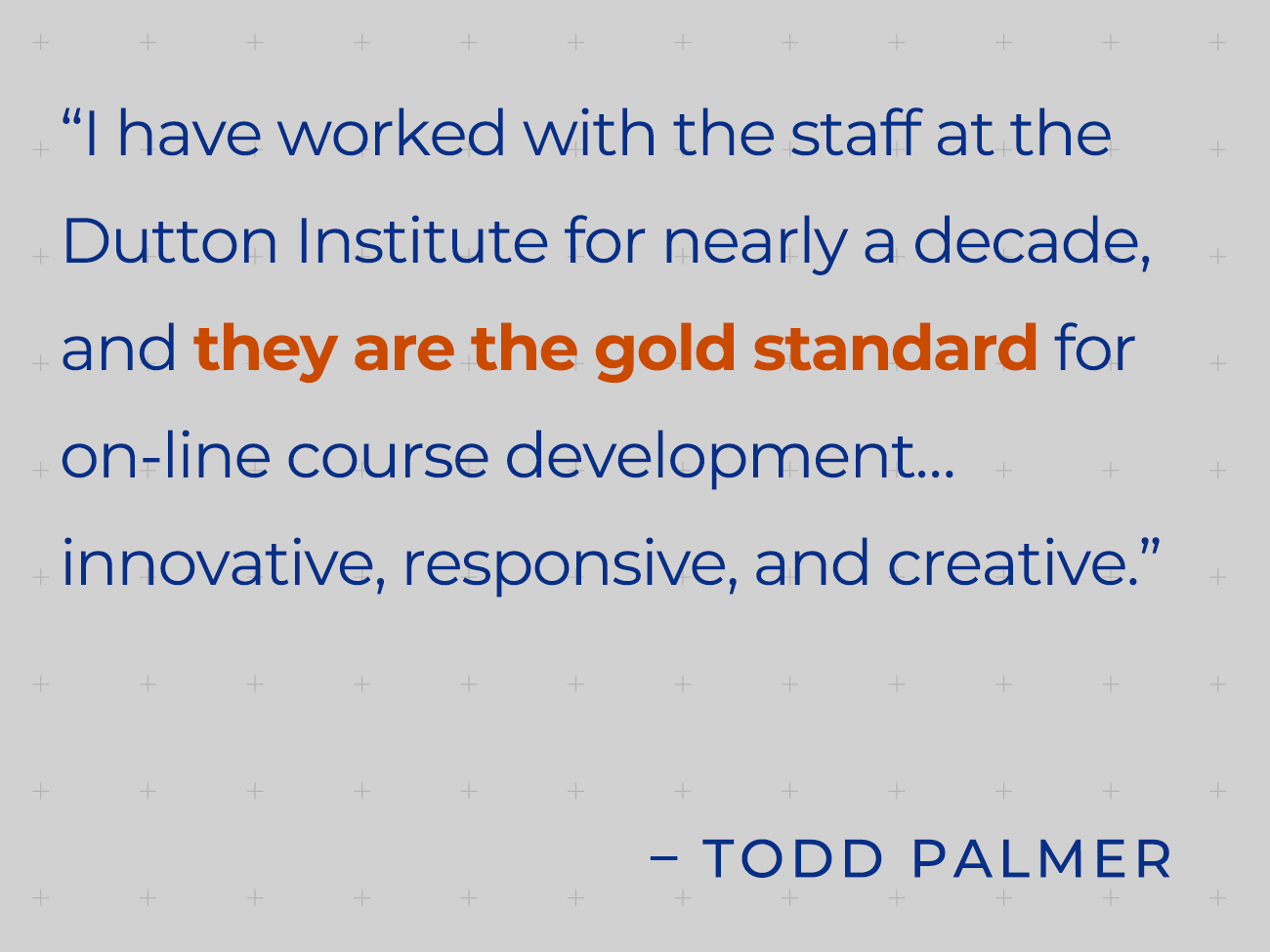 Custom Graphics and Media
Our talented group can bring your ideas to life! Graphics and media not only engage students' attention, they also enhance text-based materials and support learning. We can develop easily digestible visual elements that convey complex ideas and can help find the look and tone you're after!
Our services include support with:
Video recorded and produced in the Faculty Studio or on location
Do-it-yourself recording support
Graphic design for your course or publications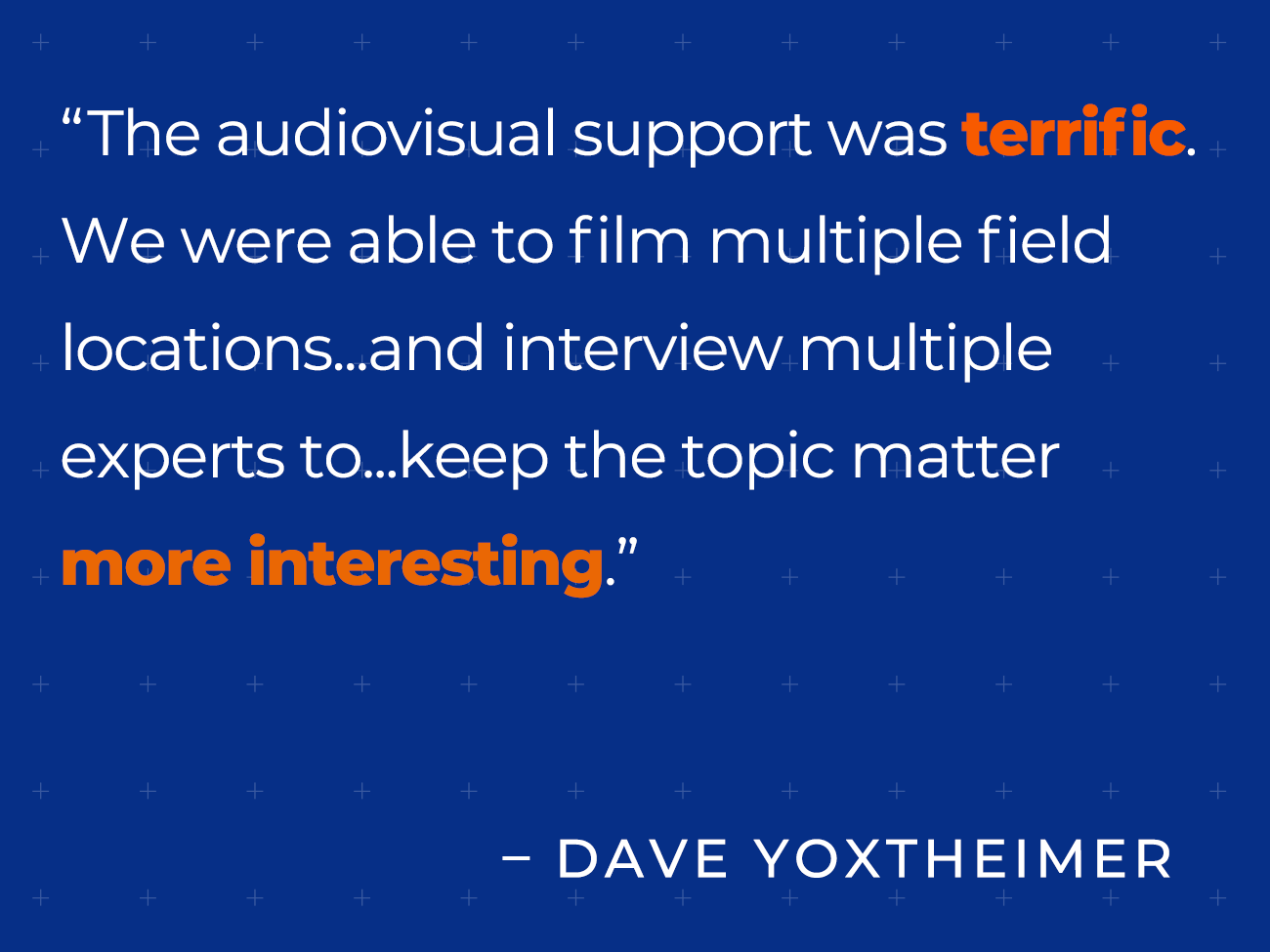 Technology Integration
Technology, when used strategically, can enhance student learning, engagement, and your teaching experience no matter your modality. We look forward to discussing your goals and helping you find and integrate the best technology for your class.
We can help you incorporate technology to:
Support your face-to-face and online learning
Increase student engagement and learning
Evaluate users' experiences
Incorporate new teaching strategies
Simplify grading
Support course management tasks
Address academic integrity issues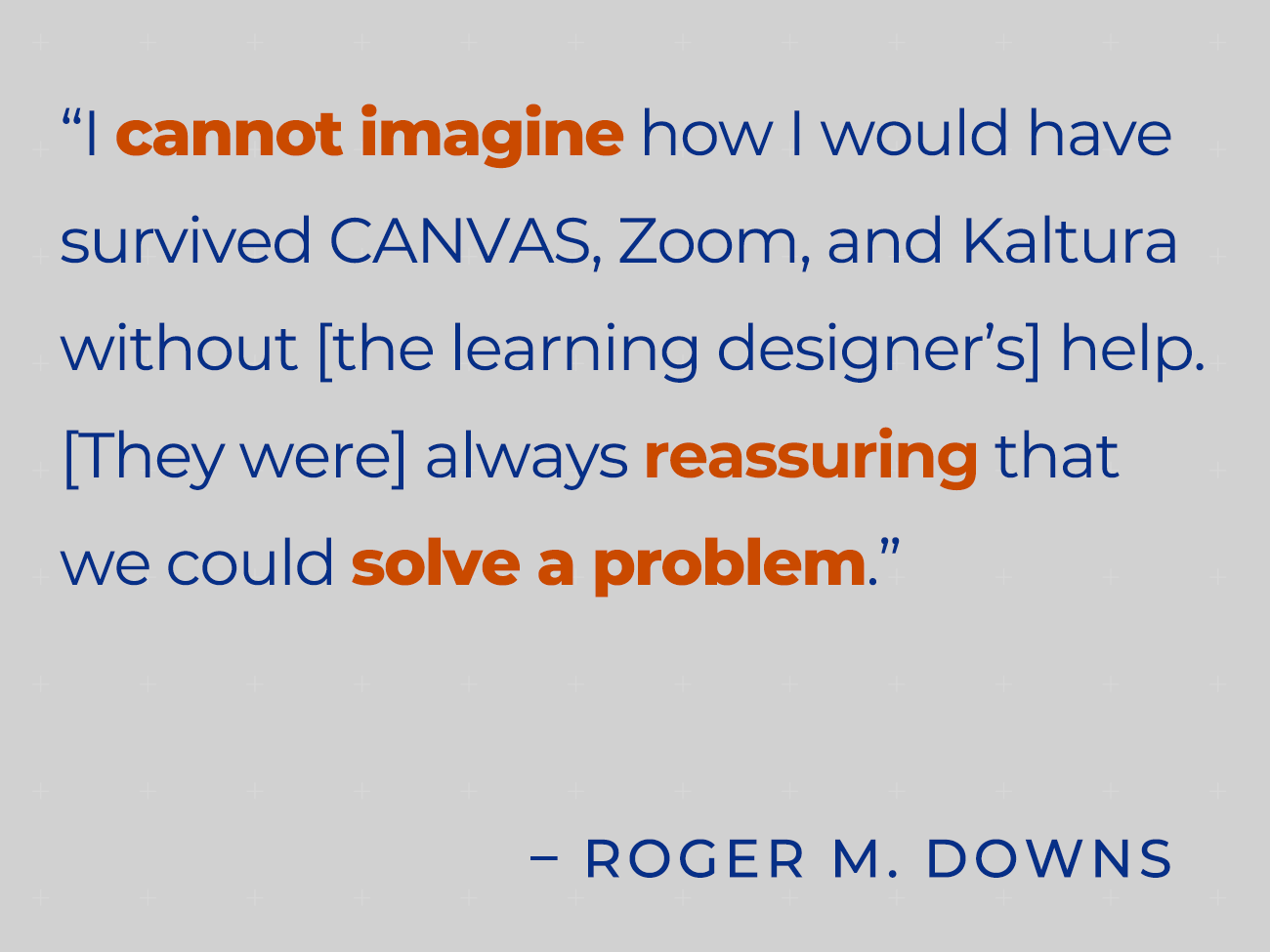 Material Selection
Penn State is committed to working toward a more accessible, equitable, and affordable student experience. We're here to help you find and utilize appropriate resources in your classroom to enhance student learning.
We can work with you to identify and implement...
Open Educational Resources
Library guides and reserved materials
Streamed full feature films
Microcredentials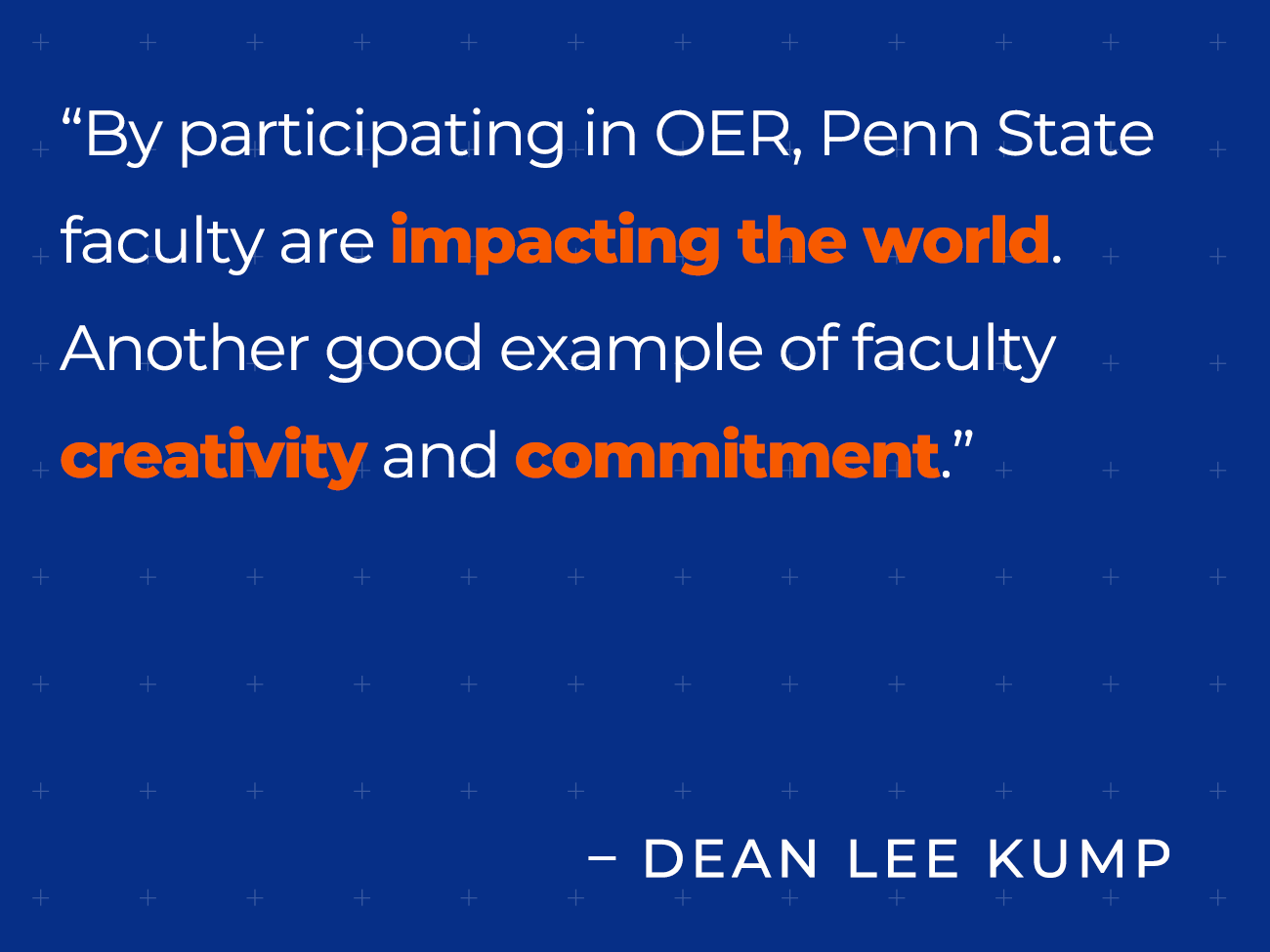 Quality Assurance
We'll share our extensive experience and expertise to ensure that your course is excellent, efficient, and compliant.
Talk with us about these essentials:
Keeping course materials up-to-date
Ensuring course materials are accessible
Copyright review and remediation
Addressing accommodation requests
Proofreading and editing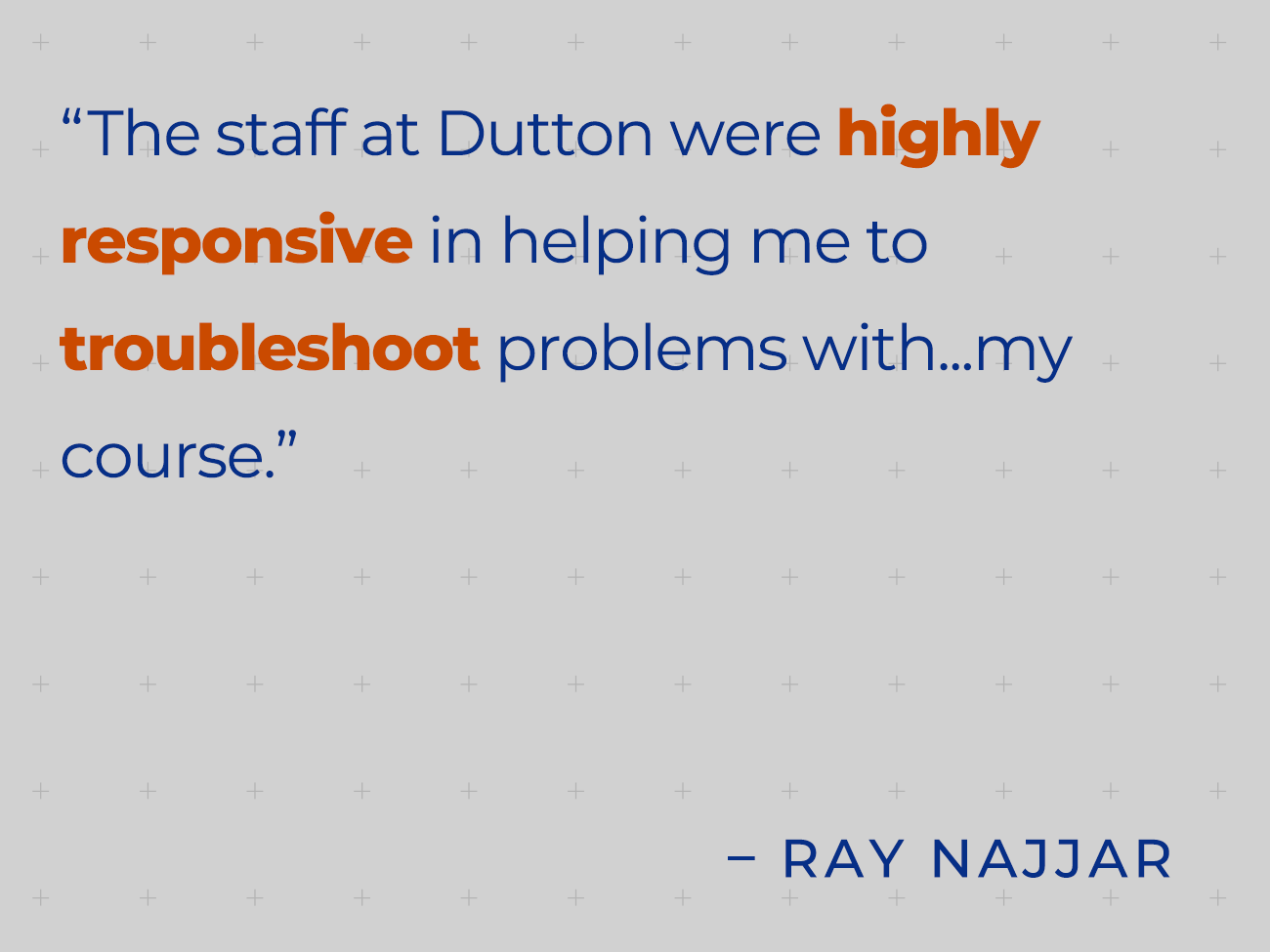 Learn More about the Dutton Process
Connect with our team, or visit Our Portfolio to see examples of our work!