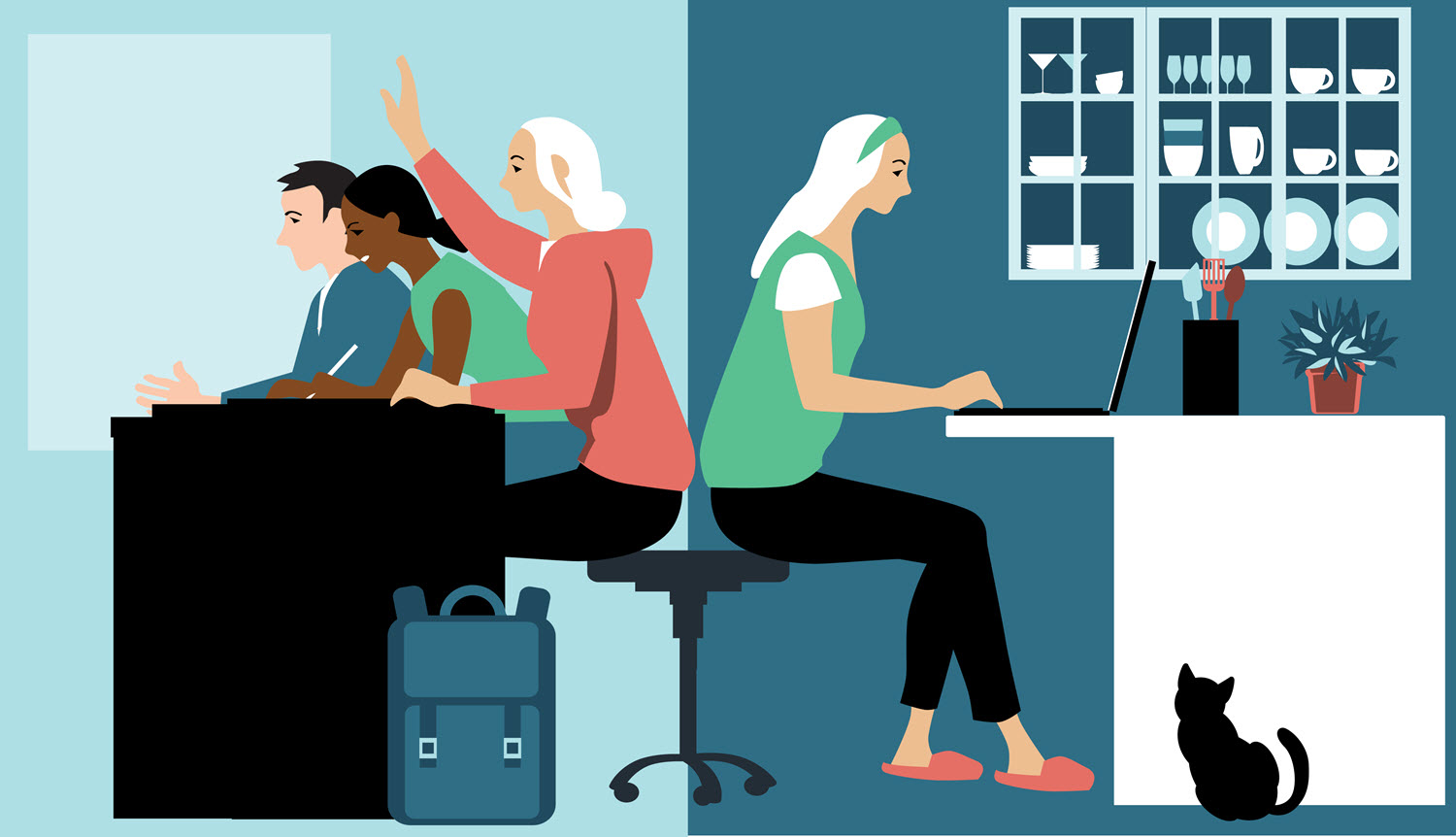 Credit: © aleutie / stock.adobe.com
Dutton Digest, February 2022
February 2nd, 2022
Blended, Hybrid, and Flipped Learning are techniques that allow instructors to take the best of online and in-person instruction and combine them. If you've ever been interested in exploring a different mode of instruction, now is your chance. Designing the New Normal: Enable, Engage, Elevate, and Extend Student Learning is a 15-minute read that provides both guidance and frameworks to help plan and develop a blended or hybrid course.
No matter how you teach, 15 Ways to Engage your Students In-Person, Online, and in Zoom may help you engage your students in class.
It is well-known that if you want to determine if someone really knows something, have them teach it. Consider introducing your class to Student-Led Lessons Rather than Student Presentations.
Build your understanding in areas that will enhance your teaching: The Chronicle of Higher Education has a series of newsletters that supplies helpful information and tips. Consider signing up for the Teaching-focused newsletter to read stories like The Myth of the Natural Teacher and How to Become a Better Teacher.
Finally, visit the website for Leadership in STEM Fields: Increasing Leadership from Historically Underrepresented Groups, to access recordings of presentations and discussions held at this recent three-day event. This workshop series, sponsored by the National Science Foundation and presented by Penn State and Intersections SBD Consulting, brought together prominent current and past leaders of Federal agencies, foundations, and academic institutions to share inspirational stories, discussion, and analysis of how to increase the number of STEM-field leaders from underrepresented groups.
Tag Cloud
You can quickly search our news articles by topic using our tag cloud. Click on a term to see a list of related articles.