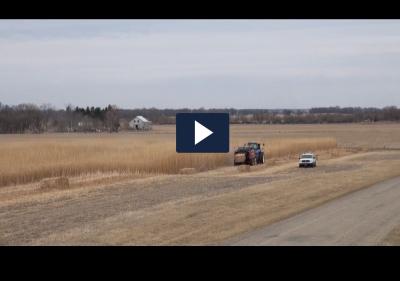 Credit: Still from "Bailing Miscanthus" by Jude Lu funded by the USDA
Dutton Digest, March 2023
March 13th, 2023
Encouraging active learning with interactive videos
Research shows that active engagement helps students learn, so why not include some interactive videos in your course? Whether you prefer third-party YouTube videos from the web or videos you've made yourself, the tool Kaltura (Penn State's tool for working with media) can be used to create interactive videos. Videos can be amended with quiz questions (complete with feedback for chosen answers) or with pauses to give students time to record data from various points. See for yourself and learn more about interactive videos and how to use them with your class -- check out the following examples from the Dutton Institute's Teaching and Learning Showcase:
And speaking of engagement...
IT Learning and Development at Penn State offers excellent ideas for using VoiceThread (a multimedia presentation tool) to make your lectures more engaging! Help students create online presentations and portfolios, and provide opportunities for students to comment on the work of their peers. For more, see ITLD's top 5: Tips for engaging students in your course with VoiceThread.
The article Teach online: Suggestions for learner engagement provides course management tips and a nice table with troubleshooting ideas for problems that may arise in Canvas or during Zoom sessions.
Tag Cloud
You can quickly search our news articles by topic using our tag cloud. Click on a term to see a list of related articles.