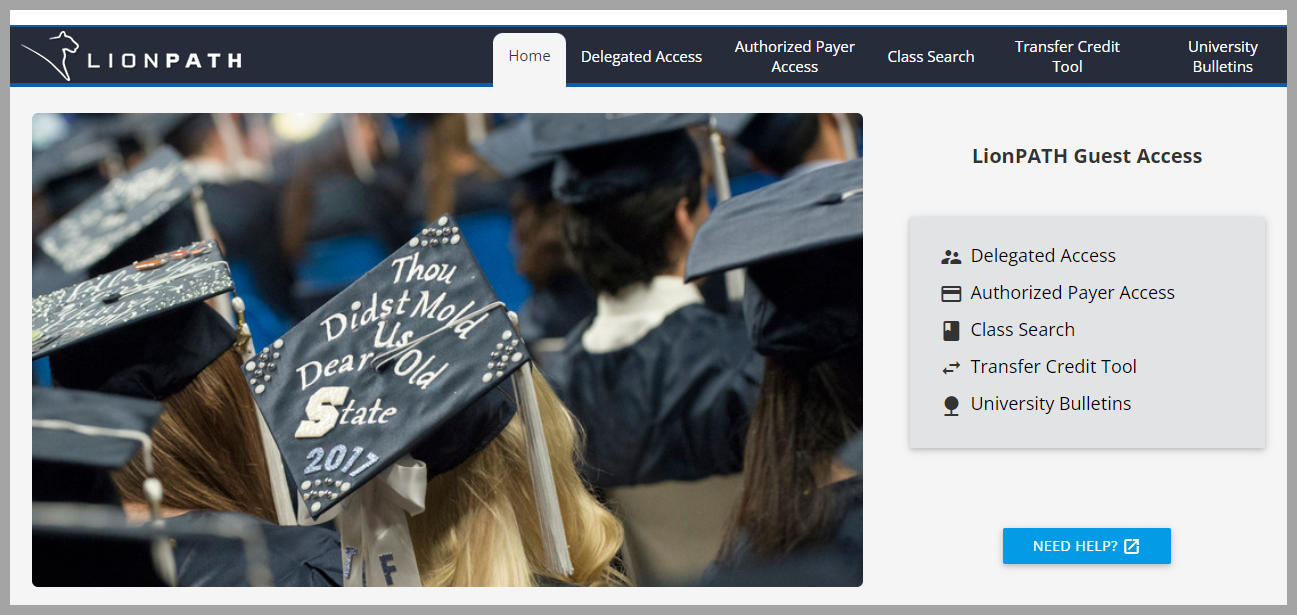 Credit: Penn State University
New marker in LionPath indicates courses with free or low-cost required texts
July 7th, 2023
As part of the work of One Penn State 2025, a Guiding Principle 3 sub-committee* has been working on a way to enable course instructors to add a new, optional attribute for their course section in LionPATH to indicate that the section's required texts costs are free ($0) or low-cost (<$50). The marker will be searchable, allowing students to select courses that meet the criteria of low or no cost. This "Course Marking Initiative" is an important step toward the University's access and affordability goals and something our student government organizations have been asking for!
After seeking input from the Open and Affordable Educational Resources (OAER) Working Group, the Administrative Council on Undergraduate Education (ACUE), several Faculty Senate standing committees, and the OAER Working Group's Instructional Advisory Group and Student Task Force, "Course Markings" is now being pilot tested for the Spring 2024 registration period, and the new attribute--"Required Text Cost"-- is now available to course schedulers in LionPATH! While the new attribute is available to all, seven campus locations have volunteered to pilot the new attribute so that the sub-committee can receive formal feedback.
Detailed information about the initiative can be found at the Course Markings website, and questions/comments can be directed to the sub-committee chair, Dr. Ann H. Taylor, at atb3@psu.edu.
* The sub-committee membership includes chair Dr. Ann Taylor (College of EMS and co-chair of the Open and Affordable Educational Resources Working Group), Tryphena Miska (Office of the University Registrar), Tom Fankhauser (Barnes & Noble), and Corey Wetherington (University Libraries).
Tag Cloud
You can quickly search our news articles by topic using our tag cloud. Click on a term to see a list of related articles.