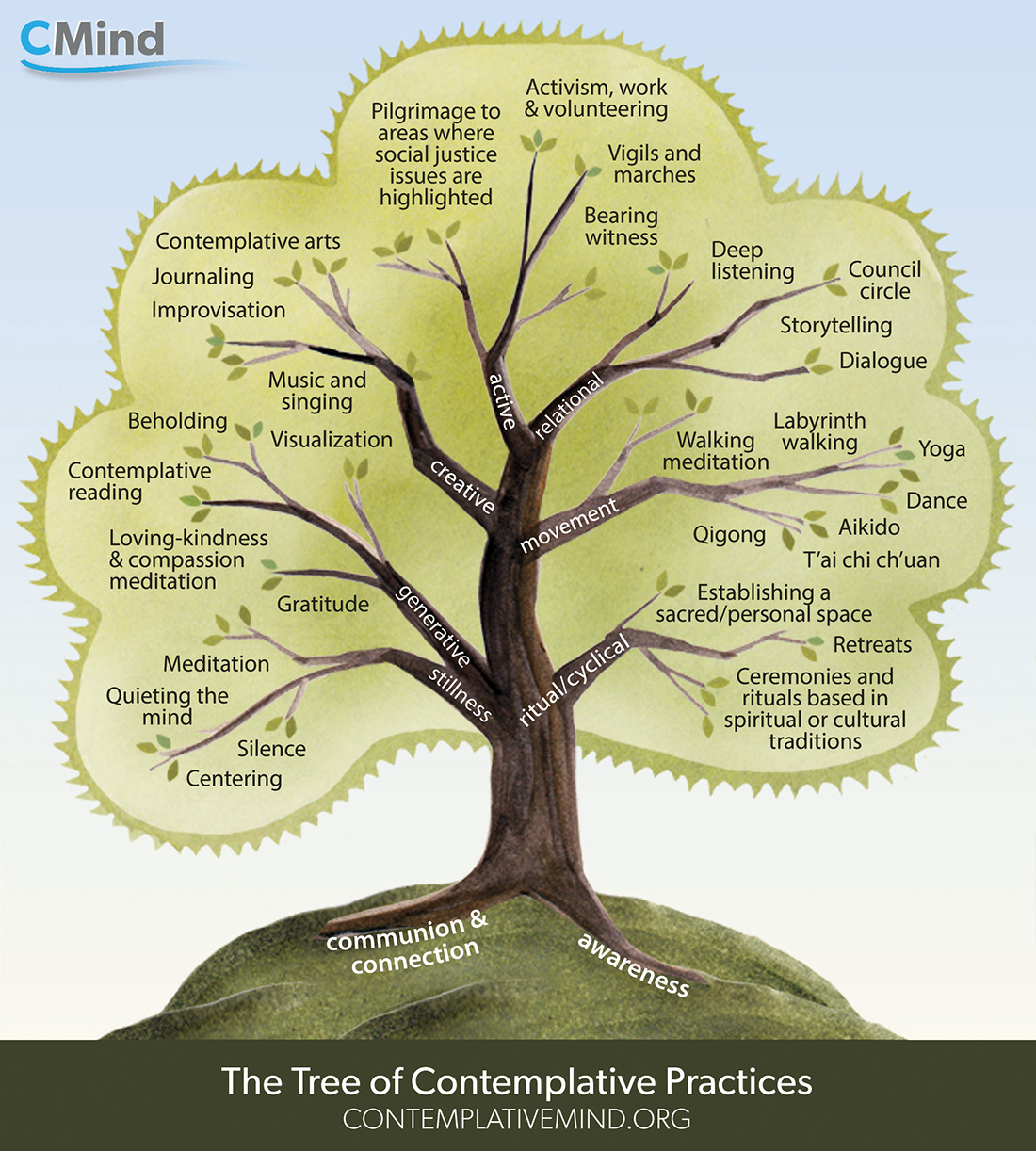 Credit: The Center for Contemplative Mind in Society (Concept & design by Maia Duerr; illustration by Carrie Bergman). Licensed under https://creativecommons.org/licenses/by-sa/4.0/
Dutton Digest, September 2020, Part 2
September 16th, 2020
Here's what we're thinking about this week – what we're reading, pondering, and putting to use:
From FacultyFocus.com, some great ideas for how to connect with the emotional lives of students, and a great reminder that relevance and engagement go hand in hand: Can We Talk About it? Enhancing Student Engagement by Integrating Discussions of COVID-19
If you're using Zoom polling for attendance or participation, you'll want to see this quick video (< 5 min.) from our own Jane Sutterlin, Learning Designer: Using Excel to Add Zoom Polling Data to Your Canvas Gradebook. There's even more on polling here, in our Remote & Online Teaching Guide: Polling.
More on engagement comes from Educause Review and Creating Emotional Engagement in Online Learning. This article gets straight to the point with three major tips.
Another (entertaining!) video, Making Super Simple Videos for Teaching Online, helps break down any fears you have about taking the leap to include DIY videos in your course (in about 10 minutes).
Take care of yourself! Visit The Tree of Contemplative Practices for inspiration. For more explanation, click on the ideas hanging in the tree.
Tag Cloud
You can quickly search our news articles by topic using our tag cloud. Click on a term to see a list of related articles.