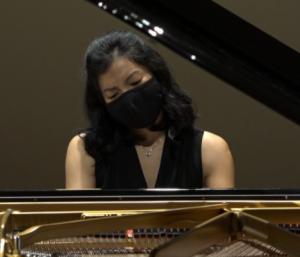 Credit: C. Walmark, the Daily Collegian
Dutton Digest, September 2020, Part 3
September 28th, 2020
These are items we're thinking about and are investigating just now:
Use Nearpod to engage students in the classroom and those participating online. Nearpod is a presentation and engagement tool that allows students to engage with lessons, quizzes, polls, and other interactive elements in real time and on their own devices. And it integrates with Canvas, Zoom, and Microsoft. The Center for Teaching Excellence at the Harrisburg Campus provides a great overview.
The Assessment Institute, hosted by IUPUI, is entirely virtual and entirely free this year, and they've just added a Bonus Preview Session on "Adapting Assessment Approaches in the COIVD-19 Era" for Friday, October 16, 2020. The institute is the premier conference on the topic. Register and find full details at The Assessment Institute.
Following are a few resources your students might find helpful:
The article Engaging Students Through Asynchronous Video-Based Discussions in Online Courses from the Educause Review is a great read if you are looking at ways to engage your asynchronous classroom in discussion.
Tag Cloud
You can quickly search our news articles by topic using our tag cloud. Click on a term to see a list of related articles.