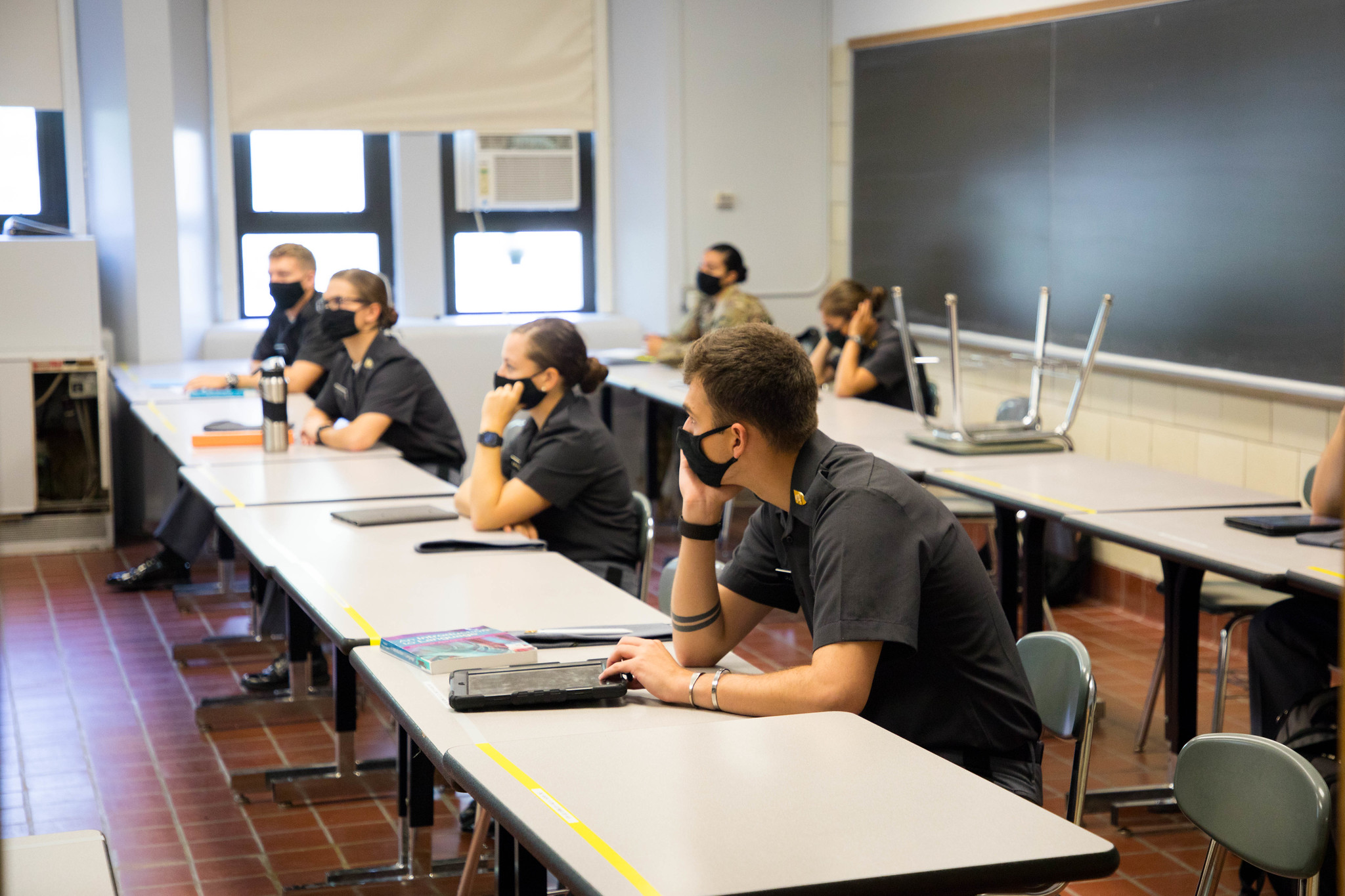 Credit: First day of class by West Point Academy from Flickr is licensed under CC BY-NC-ND 2.0
Dutton Digest, January 2021
January 11th, 2021
Easing into the Spring 2021 Semester
We're one week into the Spring 2021 semester and are beginning to settle into socially distanced routines that we never would have imagined a year ago. Here are a few resources that might be helpful as we proceed.
Teaching
Encourage more activity in your breakout rooms: How to Make Breakout Rooms Work Better, from the Chronicle of Higher Education, provides some helpful ideas for making breakout rooms more effective, including assigning roles, using shared documents, finding the right group size, and giving students agency.
Chrome has an extension that can help simplify your Canvas Inbox and make your use of Speedgrader more efficient. The Canvas Betterizer extension lets you simplify the messages window, save and enter frequently use grading comments, enter grades and move on to the next student automatically, and more.
Use the Canvas Course Link Validator to scan your course and return a list of invalid or unresponsive links.
Wellness
No spring break, no problem. After deciding to eliminate Spring Break from the 2021 Spring semester to help reduce travel and the spread of the Coronavirus, Penn State announced the dates for three Spring 2021 wellness days. You can also check out the Penn State Wellness Days site for ideas about how to make good use of these days.
If you have students in the State College area who are struggling with COVID-19-related issues, the Penn State Student Affairs COVID-19 Resources page has information about Penn State's Lion's Pantry, Counseling and Psychological Services (CAPS), quarantining and self-isolating, and more.
Penn State Resources Worth Revisiting
Penn State's Instructor Guide for Upcoming Semester Course Planning site isn't just for pre-semester planning! This is a one-stop resource for information about technology and training resources, best practices for teaching in remote modes, handling student absences, enforcing health and safety requirements, and many more relevant topics.
The Penn State Keep Teaching site is full of up-to-date information about webinars, policy guidelines and documents, health and safety, and a variety of teaching topics.
Tag Cloud
You can quickly search our news articles by topic using our tag cloud. Click on a term to see a list of related articles.