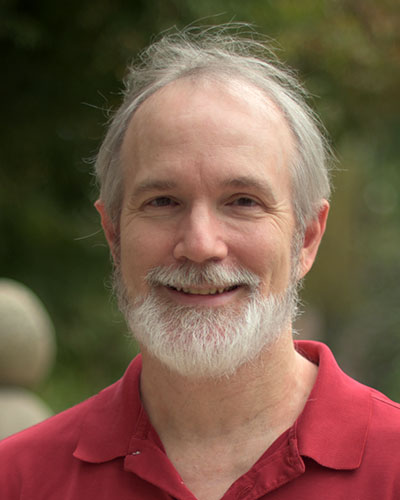 Contact Marty
Links
I have worked in the College of Earth and Mineral sciences for 25 years. In the early days I assisted Tim Robinson, then webmaster for the college. Later, I split my time with the office of the Associate Dean for Undergraduate Education and the George F. Deasy GeoGraphics Laboratory (part of the Geography Department). At Deasy—then primarily a custom cartography lab—I worked on websites that we built for units across campus, including the office of the Vice President for Graduate Education and Research and Research/Penn State.
Eventually, the Deasy Lab morphed into the Peter R. Gould Center for Geography Education and Outreach and in 1998 we collaborated with the Penn State World Campus on one of their initial five programs, the post-baccalaureate certificate in Geographic Information Systems. In 2000, the e-Education Institute grew out of the Gould Center and in 2001 took the name of Dean Emeritus John A. Dutton.
I am the Institute's representative on the college's safety committee and a member of the Institute's Green Team.
I originally came to Penn State for graduate school to study fishes. It's been a long time, but I still enjoy reading about and discussing North American freshwater fishes and their ecology, evolution, and systematics.
Outside of work I enjoy fishing (for anything) and playing volleyball. I'm also trying to get better at photography and woodworking. And just about any time of day, I'm listening to some kind of music.