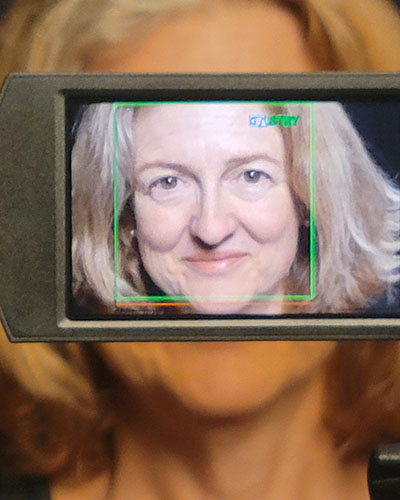 Contact Kay
A science communicator with a BA in Film and a BS in Chemistry, I collaborate with faculty and learning designers to produce video content for Dutton Institute online courses, EMS residential courses, and the general public. Faculty can record with me on location or in the EMS Faculty Studio.
I have worked in film and video since 1982 in just about every production role from production assistant to director of photography. One highlight was five years editing a national PBS show called Right on the Money.
Science content has been my focus since coming to State College to study chemistry. In addition to producing videos, as a researcher, I've contributed to several publications with Penn State faculty. I no longer spend my days in a lab, but I am still a part of disseminating research. In collaboration with extension faculty, I played a central role in producing the content for a YouTube channel called Energy Answers for the Beginning Farmer and Rancher.
Originally from Minnesota, I very much appreciate the climate in Pennsylvania and participate in many outdoor activities.
My current interests include data visualization and visual analogies. It is a joy to see information and ideas expressed in a way that deepens understanding.